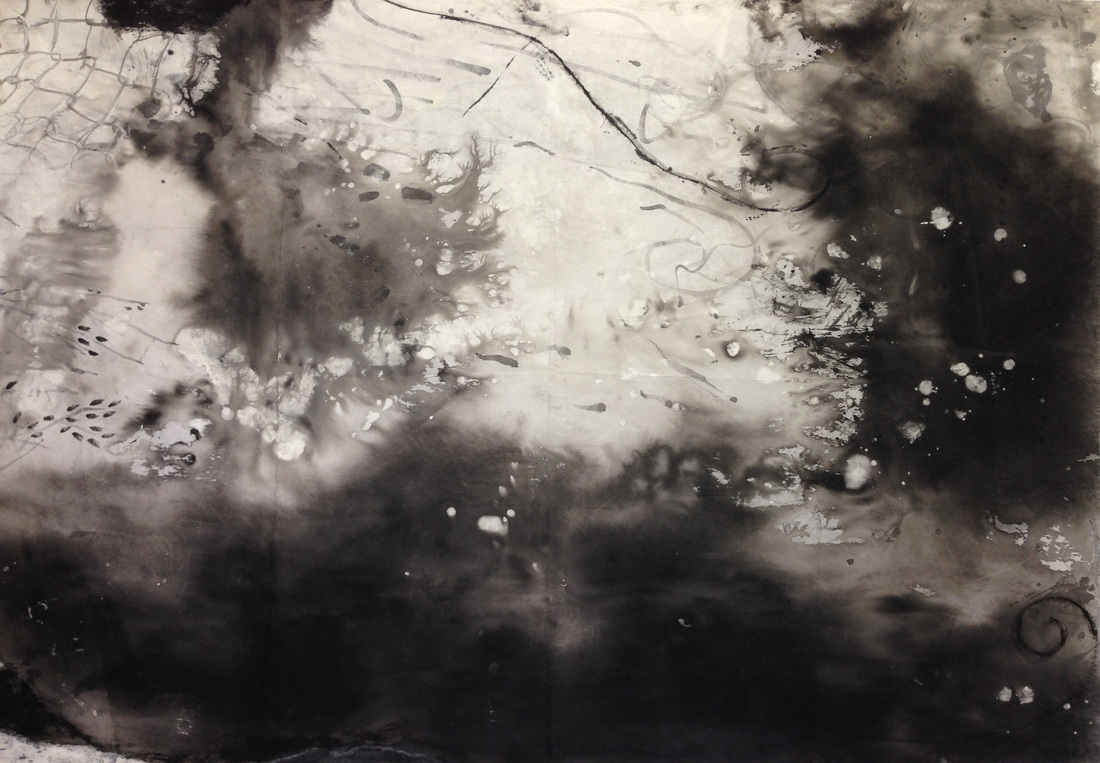 "Real World" Ink and Acrylic on unstretched Pellon
48"x76" 2015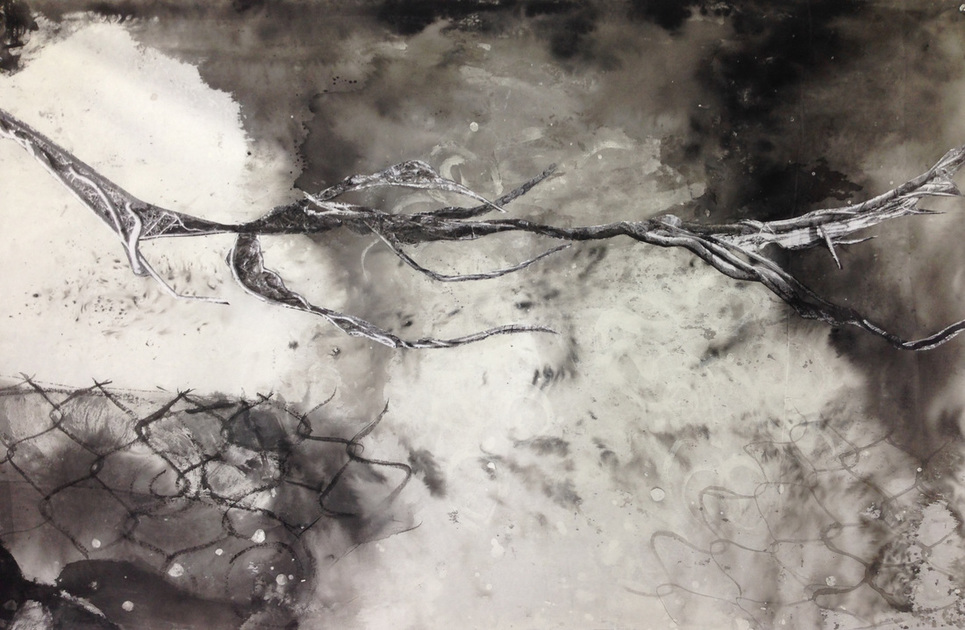 "Wider Than You Can See"
Ink, Paper collage and Acrylic on unstretched Pellon
34.5"x53" 2015

This summer I moved my studio into the backyard. I live in the city, but our trees attract a remarkable variety of birds. Cardinals, siskins, chickadees, hummingbirds, and even a hawk all kept an eye on me. Working outdoors, I saw branches, vines and wire fencing casting shadows. At first glance their familiar silhouette seemed so solid. It reminded me of things that I think I know. But like all things, they change with time.

"Here and There" (2) ink on Mulberry paper, 25" x 30", 2015 "Here and There" (2) ink on Mulberry paper, 25" x 30", 2015


We are always shifting and reconstructing. In these new artworks I'm playing with interpretations around what we think is solid in life.
Thoreau once said, "The world is wider than you can see." If you think about the phrase, "I see", it can mean to visualize something in our minds eye.
I want my work to open a door to that elusive space.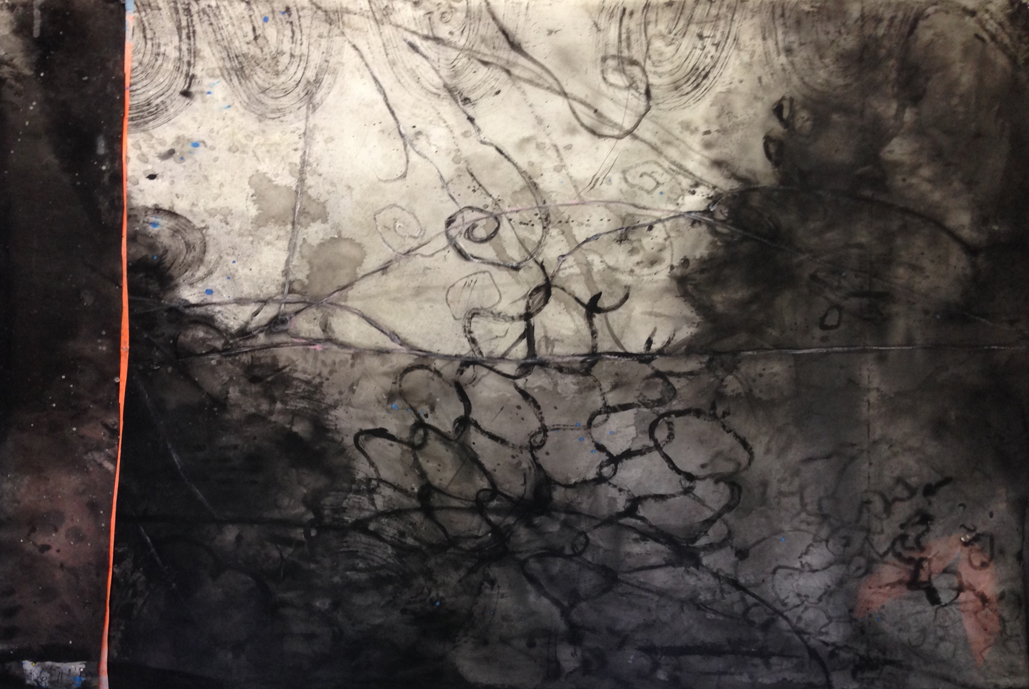 "Orange Slice" Ink and Acrylic on Pellon with collage
48"x75" 2015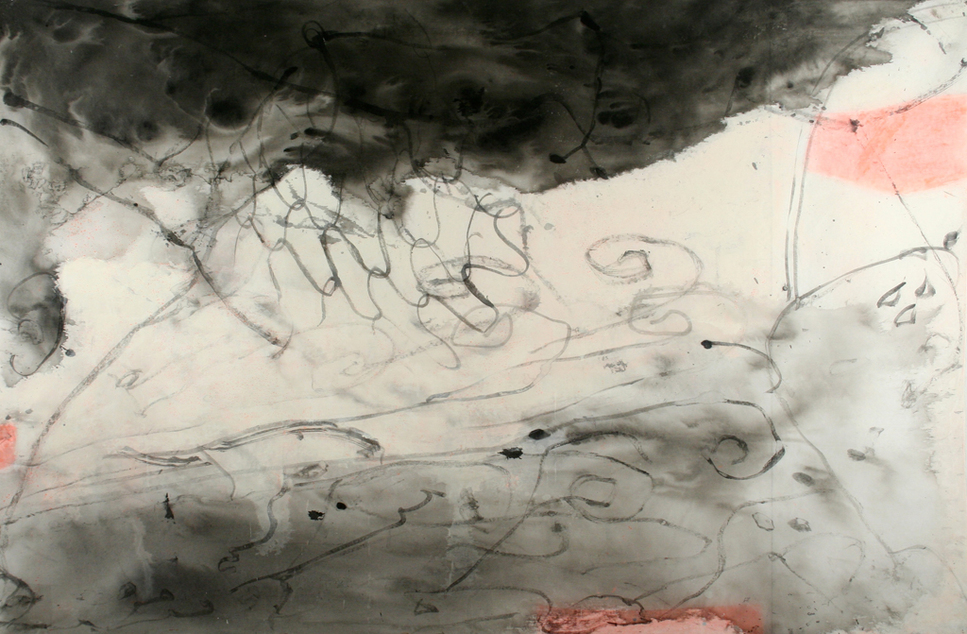 "Chromotopia"
Sumi ink, collage and acrylic on unstretched Pellon
48"x77" 2015

Exhibiton news

Upcoming exhibition at RI College, Bannister Gallery. The show runs January 21-February 12. Hours: T-F, 12-8pm
​www.ric.edu/bannister for details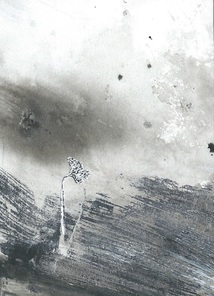 Several of my collages are in the "Boston Drawing Project" on view at
http://carrollandsons.net/boston-drawing-project/artists/metcalf.php
or visit the gallery:
CARROLL AND SONS
450 HARRISON AVENUE,
BOSTON, MASSACHUSETTS 02118
---
Slide show of collages and works on paper
Collage is at the heart of my newest pieces. I have been painting sheets of Pellon with color then splicing these into the inky paper.

And in two brand new works, I've adhered the color shapes with thread or iron on fabric. Crazy as it sounds, my latest means of attachment has taken me back to the sewing machine and ironing board. It's fitting for me, a woman of the "second wave," to employ a "feminine" craft and merging it into the field of a large-scale painting.
Site powered by Weebly. Managed by
iPage